China's shoppers last year spent a record US$41.5 trillion on their phones as both online shopping and in-store expenditure rose.
A new study this week from the People's Bank of China shows the boom in mobile payments using wallet apps: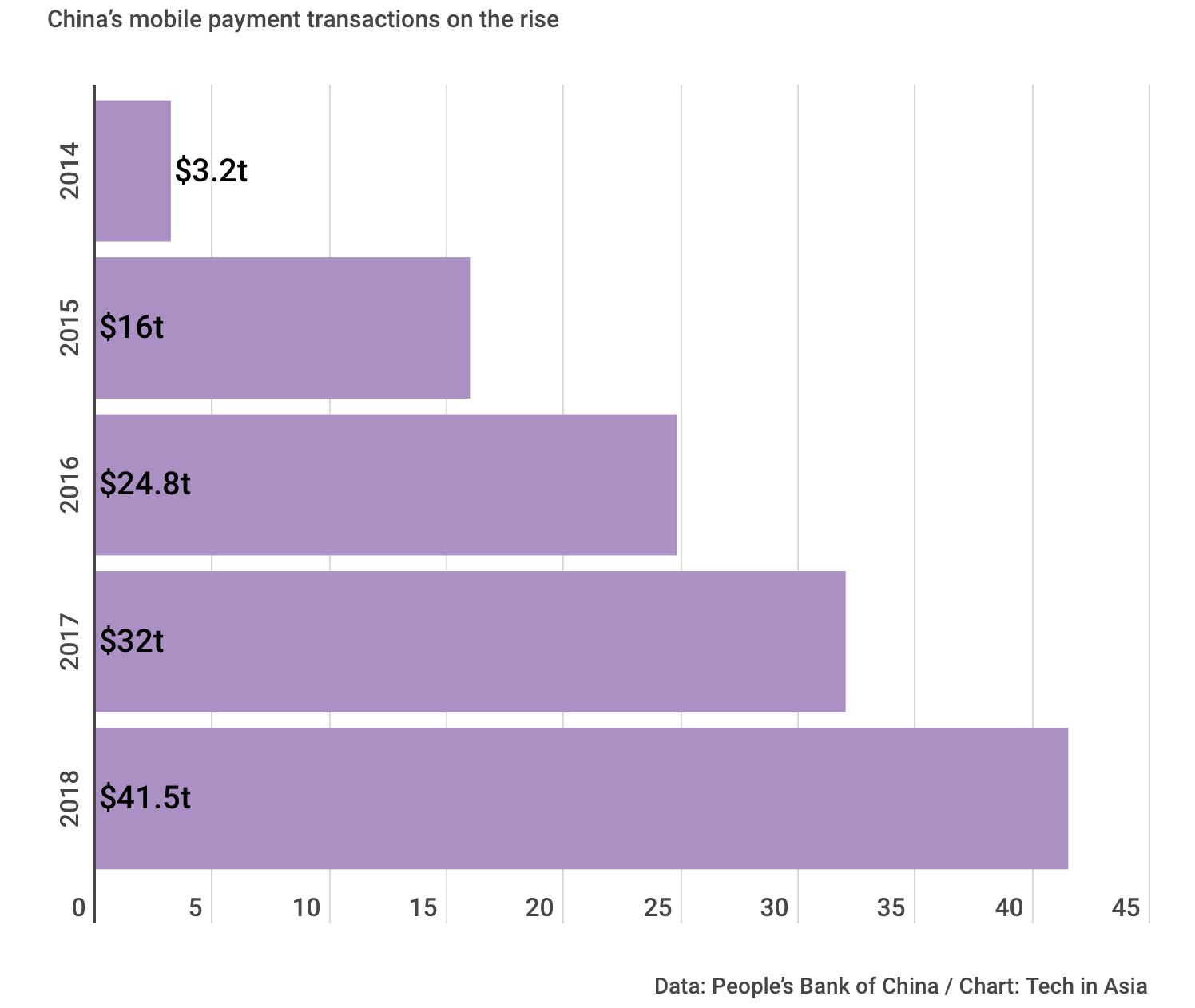 According to market researcher eMarketer, China is ahead of all other countries in terms of cashless uptake, with 525 million of its populace using their phones to pay for stuff in 2018. India is second with 73.9 million users.
Game of duopoly
China's top two wallet apps, Alipay and WeChat, account for 90 percent of that expenditure, said the central bank report.
That leaves Apple Pay, Huawei Pay, Xiaomi Pay, Baidu Wallet, and a host of other apps from not-exactly-minor companies to fight over the scraps.
If you're thinking, "Whoa, whoa, whoa, US$41.5 trillion is more than China's GDP," well… yes, it is. While GDP measures the value of finished goods and services, not every monetary transaction counts. For example, when someone sends US$50 to a friend for their birthday, that counts as part of the mobile payment market but doesn't show up in the GDP figure.
Source: techinasia