When Adejumo Azeez and Israel Akpan first built Ozi in 2019, there were many things they didn't consider would be big problems; one of them was finding a good developer to build a product.
But after spending March through May 2021 trying to find one to build their product, they decided it was time to find a different solution. Azeez had heard of no-code tools, and they decided to research whether it would be a good fit.
Within a week, the verdict was in. Like bloodhounds, they picked up the trail to a helpful solution. They found no-code tools like Bubble, Airtable, Adalo, Webflow, Zapier and more. By August 2021, Akpan and Azeez had launched the beta version of Ozi, testing it on their eight loyal customers.
A welcome surprise for someone with a previously condescending view of all things no-code.
"They made everything easy so anyone with zero knowledge can use it. Before I dived into building anything with them, I was looking down on them, saying you can't achieve anything with them because they will just give you templates to develop stuff with. But you can achieve complex workflows; you can connect with APIs," Azeez said.
The making of Ozi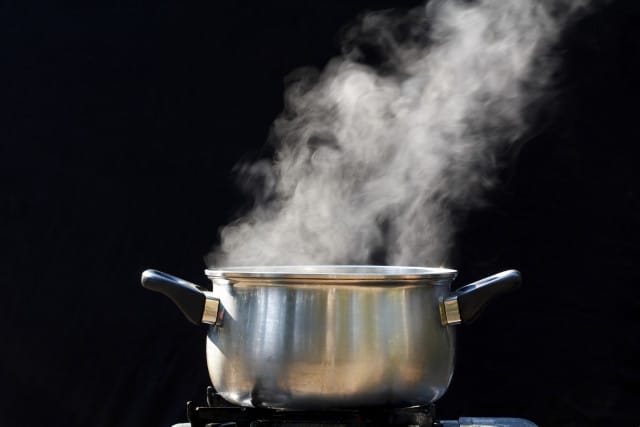 People take different roads to entrepreneurship, but for Azeez and Akpan, it began in the University of Lagos (UNILAG) in 2017 and with a platform called Lagviews.
Lagviews was a platform the duo ran as a directory to help students find "entrepreneurs on campus." They built the website using low-code tool, WordPress but soon discovered a glitch in their plan. People would rather contact them on WhatsApp than use the website.
Soon, they pretty much conducted all their business on the messaging platform and turned into a WhatsApp TV, helping businesses advertise on their statuses for ₦500 or ₦1,000. But they couldn't keep up.
They had classes and could not always respond to enquiries, so they decided to create a chatbot. A stroke of genius — or luck — that led to the first client of what would eventually become Ozi.
"When we did it, we got a contact from a church. They saw the chatbot, and they liked it. The church was Joshuaville, the youth church of the City of David. They asked if we could do this chatbot for them, and we said sure, we could do it. We did it for the church, and they liked it.
"But it got to where, apart from the chatbot, they also wanted to push out their messages to their members. They asked if we could do bulk messages for the platform instead of just chatbot. So, it took us a few tries. I got a few of my friends in the computer sciences department, and we came up with a solution that could also help the church send bulk messages to their people."
The solution: the church sends the numbers to them, and they manually send all the messages.
And the rest is history, or should we say "just the beginning."
More roadblocks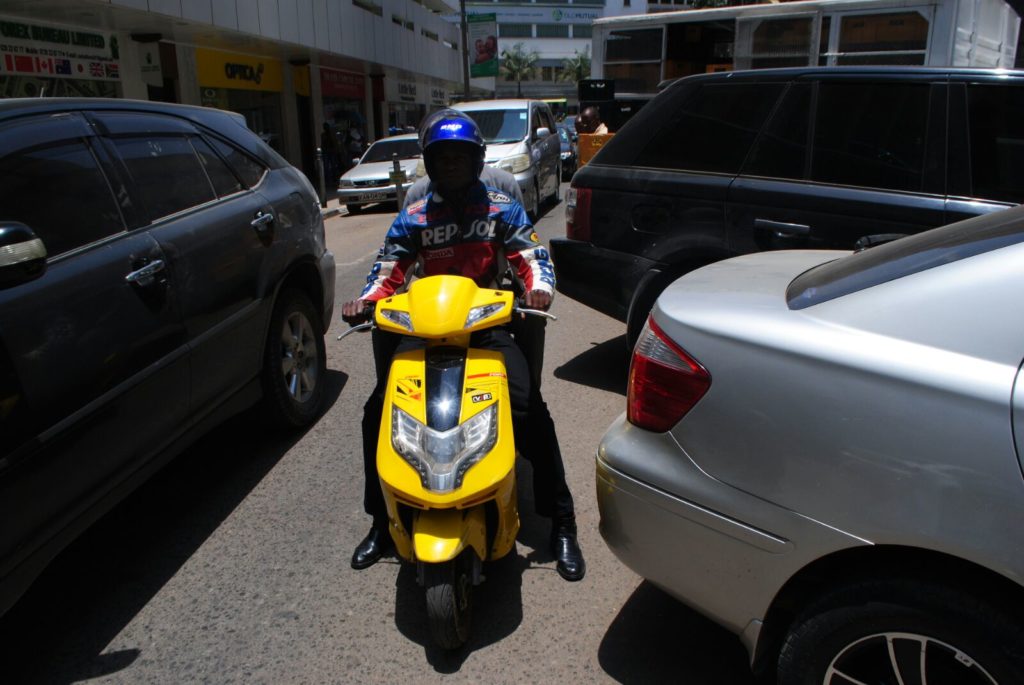 But from one, it grew to eight, based on referrals and a little word of mouth. And with more customers came more responsibilities and complexities.
They landed a contract with The Elevation Church, and a referral by the church led them to work with Lekki County Homes.
Customers wanted to find out whether contacts were going to be sold or compromised, and so, they had to sign non-disclosure agreements. But this solution could not become a one-size-fits-all, and they lost potential customers. And so began the search for developers and the journey to no-code.
What does Ozi do?
Ozi is best described as a Communications as a Service product.
Self-styled Ozi, the first WhatsApp automation platform in Nigeria, helps users automate their messages on several messaging platforms. You can send and schedule campaigns, appoint agents to reply to messages, create your chatbot, and create mailing lists or groups to send newsletters to on your messaging platforms, among other things.
You also get delivery reports to measure conversion rates.
Sign up is pretty seamless and involves entering your email and password or connecting using Facebook or Google. You then go to a page to fill in your number before preceding to your dashboard.
Currently, you can connect your WhatsApp account on your dashboard, but according to Azeez, other messaging platforms like Telegram and Instagram are only done on request.
As part of the company's nod to data privacy complaints by customers, it has a privacy policy and is working to become fully NDPR compliant by the end of March 2022.
Why WhatsApp?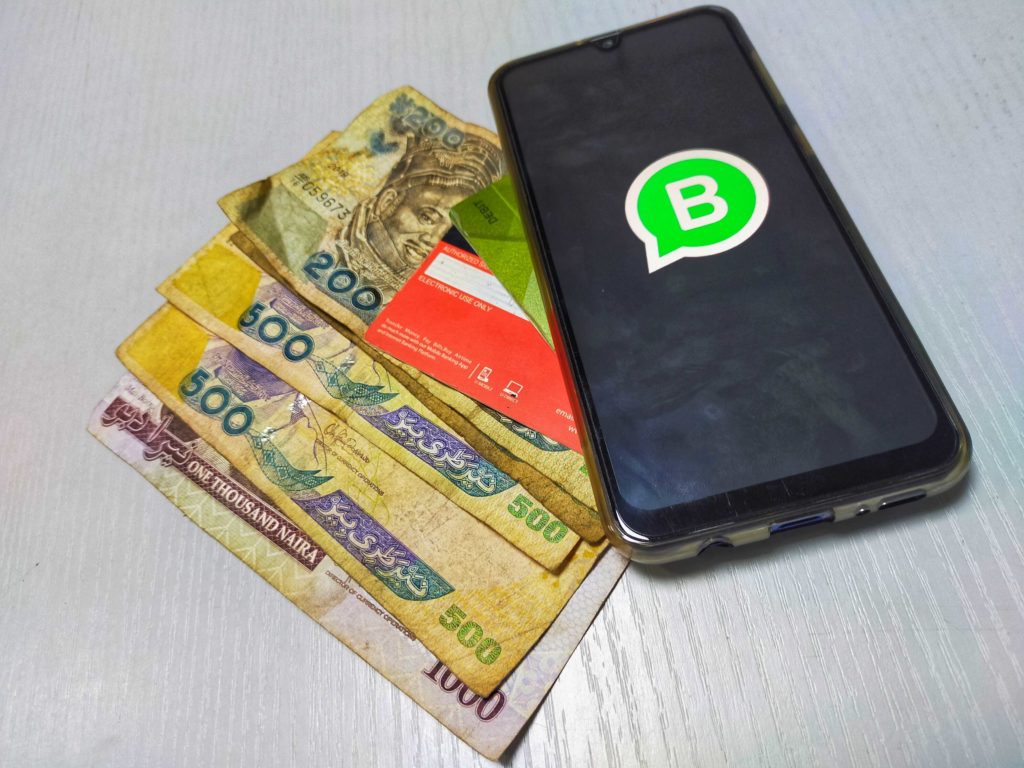 "We have a future target that we are trying to drive the products towards. We are trying to create a product that does customer relations for businesses, and that's where we are building the product towards — a CRM for messaging apps."
Unlike competitors like Termii and Sendchamp, which focus on unified communications via channels like SMS, email, and other messaging platforms, Ozi has doubled down on its WhatsApp strategy.
The reason? Open rates.
According to Mailchimp, the average open rate for all industries using email is 21.33%. Azeez promises a 98% open rate on WhatsApp using Ozi.
The other reason is to save costs for businesses.
"We understand the problem, and it's helping people save the cost of SMS. SMS is expensive, and people communicate more on messaging apps, so they don't have to spend on airtime.
"If people reach their audience, their customers at large, in bulk, via WhatsApp, it's going to save them money. And it's also going to save time because of the automation we have."
For context, the cost of sending bulk messages via SMS varies. Some platforms cost ₦1.99 per unit, while others cost ₦1.90. To send messages to 2,000 contacts at ₦1.90 per unit, you'll spend ₦3,800. If you send messages at least four times a week, that equates to ₦60,800.
On Ozi, to send messages to a maximum of 5,000 contacts, you'll spend ₦20,000 a month, while sending to 10,000 numbers will cost you ₦30,000. All of this comes with agents, chatbots, and other add-ons.
You also have the option to use the pay-as-you-go service at ₦0.50k per message and fewer add-ons.
And then, there is the argument of higher open rates leading to more conversion.
But a focus on WhatsApp alienates potential customers for other services like email and SMS.
"We even had a disagreement with one of our customers who was like, '70% of my members are not on WhatsApp.' I was like it was not possible. He was not even saying 30%. While I know everyone is not on WhatsApp, more people are using WhatsApp these days."
In 2021, according to Statista, WhatsApp's user base in Nigeria was approximately 4.03 million users and was projected to reach 8.13 million users by 2025.
But Azeez says this is part of a strategy: corner the WhatsApp market first and introduce other channels later. A very interesting gamble.
What makes Ozi different?
The answer: the ability to send bulk WhatsApp messages
"What makes our product stand out is that if you use Termii, for instance, and you want to connect messaging channels like WhatsApp and Facebook, you have to go through WhatsApp's API.
"So basically, you go to Termii, and you sign up on their website, then if you want to add your WhatsApp messaging channel, you apply for it. Termii then forwards your application to WhatsApp for approval. But with us, you don't need all that."
Azeez says this makes the process cumbersome and prevents users from sending bulk messages. Usually, users can send broadcast messages, but that has a limit of 256 contacts.
The team found a way to bypass this using a chatbot that essentially copies and pastes the message to each contact. To send messages to 900 contacts takes an hour.
Possible policy questions
In 2019, WhatsApp introduced a policy that prevents the unauthorised use of automated or bulk messaging. The rationale was to prevent users from getting unwanted messages from strangers and encouraged them to report and block such numbers.
It also threatened legal action against persons or businesses who violated this policy.
According to Azeez, Ozi frowns on spamming and rarely allows marketers to use the platform. He also said that the way the product is set up — a chatbot copying and pasting the messages —  prevents it from facing trouble with the messaging app.
However, according to WhatsApp's white paper, it has ways of determining automation, like the "typing…" signal it shows whenever a human is typing. It says bots cannot do this. But this white paper is four years old, and thse company might have improved its programming.
It, however, raises a red flag as to how well this policy is being implemented.
Becoming no-code advocates
No-code tools allow anyone to build web and mobile apps without writing a line of code. To Akpan and Azeez, economics graduates with very little knowledge of programming languages, this was a godsend.
Azeez plans to set up a no-code platform to propagate the gospel of no-code and train no-code professionals to meet the rising global need for their services.
"There are people looking for no-code talents. I feel that for people who are already using Adsense or WordPress, no-code is what they should go to next because the market is big."
He also advises entrepreneurs to go the route of no-code to validate their ideas and ensure there's a market before rushing to build with code.
"For starting up, go through no-code. You'll use it to learn about what your product needs before you invest in actual coding to develop your products."
But he also cautions on the cost of no-code. While there are free plans, you would need to pay for more storage as the platform grows; this phenomenon is not uncommon as low-code platforms like WordPress work similarly.
On Bubble, a personal plan costs $25 per month and comes with 10GB of space, a custom domain, email support, etc. A professional plan costs $115 per month, with more space and other add-ons. The production plan costs $475 per month, with dedicated cloud storage and more benefits.
Best laid plans coming together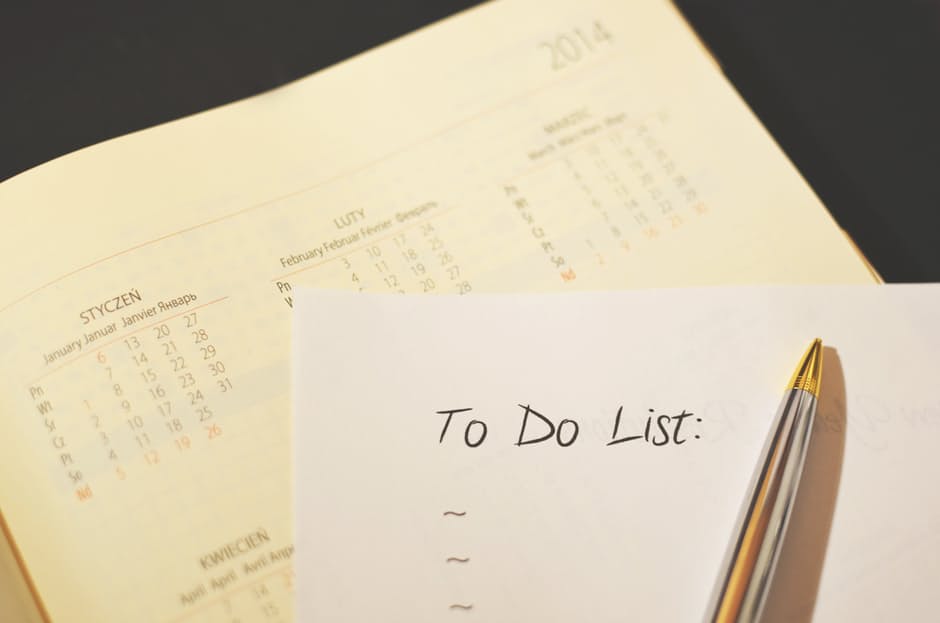 They planned to hire more people to focus on marketing and sales. At the 1,000 customer mark, there were also plans to raise funding by the end of the first quarter of 2022, reduce pricing and business margin, and increase active users to 10,000 by the second half of 2022.
When we spoke this week, he could confirm that all but one had been achieved.
The startup has just closed a $10,000 angel round, with an increase from 100 to 10,000 users — 2,000 active — a business margin of 90% cost and 10% profit, up from a previous 95%, and a five-person team, including a digital marketer and a content creator.
The company also reduced pricing from ₦20,000 for 2,000 – 5,000 contacts and ₦30,000 for 5,000 contacts to ₦20,000 for 5,000 contacts and ₦30,000 for 10,000 contacts.
Azeez said the funds would be used to improve data privacy while doubling down on marketing and sales.
All this leads Ozi to its end goal of becoming the one-stop shop for unified communication in Africa. But then, Rome wasn't built in a day.
Source: Techpoint