Professor Isa Ali Ibrahim Pantami, minister of Communication and Digital Economy, has said that Nigeria's vision is to complete a foundational digital identity database that will be the basis for strategic national planning in areas of life including education, healthcare, agriculture and even national security.
Pantami was speaking with Dr. Joseph Atick during the To-the-Point segment during Day One of the ID4Africa Augmented General Meeting in Marrakesh, Morocco. The talk falls under the broad plenary session theme, The Identification Arena.
All the speakers on the first day expressed a common belief that digital ID systems should be biometrics-based, that risk management mechanisms were critical and that systems be absolutely inclusive.
The Nigerian minister spoke about Nigeria's digital economy journey, touching on aspects including technology, legal frameworks, capacity-building and financing.
According to Pantami, the Nigerian digital ID agenda received a big boost with the creation, in 2007, of the National Identity Management Commission, which has since been the principle body entrusted to create and manage a database for the country's digital identity and digital transformation ambitions.
The commission now holds the biometric data of about 83 million people, he said, and that number is likely to jump significantly in the next couple of years because Nigeria's unique national identification number, dubbed the NIN, is now required to access multiple government services. Nigeria should have a complete biometric database of its citizens by 2025, Pantami said.
There are plans for data harmonization, he said, in government data will be gathered into a single data repository.
Responding to a question on data protection and privacy, Pantami said the Nigeria Data Protection Regulation bill is before the parliament for scrutiny, but insisted that there has been no gap in this regard as the government has already put in place subsidiary legislation as passage of the principle legal framework is awaited.
The importance of digital identity cannot be estimated, he said. Most of the United Nations Sustainable Development Goals cannot be fully achieved without countries setting up working digital ID systems.
Funding being essential, the Nigerian government is highlighting Pantami's successful push to increase the commission's budget as an example of how seriously the nation takes digital IDs.
Borrowing to fund digital ID ecosystem projects, if that becomes necessary, is also not a bad idea, he added. Nigeria has secured some loans and the World Bank is offering support under the Bretton Woods institution's ID4D program for digital ID schemes in developing countries.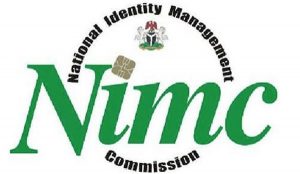 Source: Commweek