In continuation of efforts to maximise electricity supply from Distribution Companies (DisCos) to serve the consumers better, the Electricity Hub (TEH) has hosted its 79th power dialogue with the theme – 'Improving DisCos' Performance Using Smart Technology', in Abuja.
The dialogue had Prof. Frank Okafor, CEO of Ogida Power; Mrs. Onyinye Anene-Nzelu, Head of Mini Grid Engie; Mr. Tom Parkinson, Managing Director of Steamaco as panelists. Also in attendance was Mr. Bode Longe of USAID.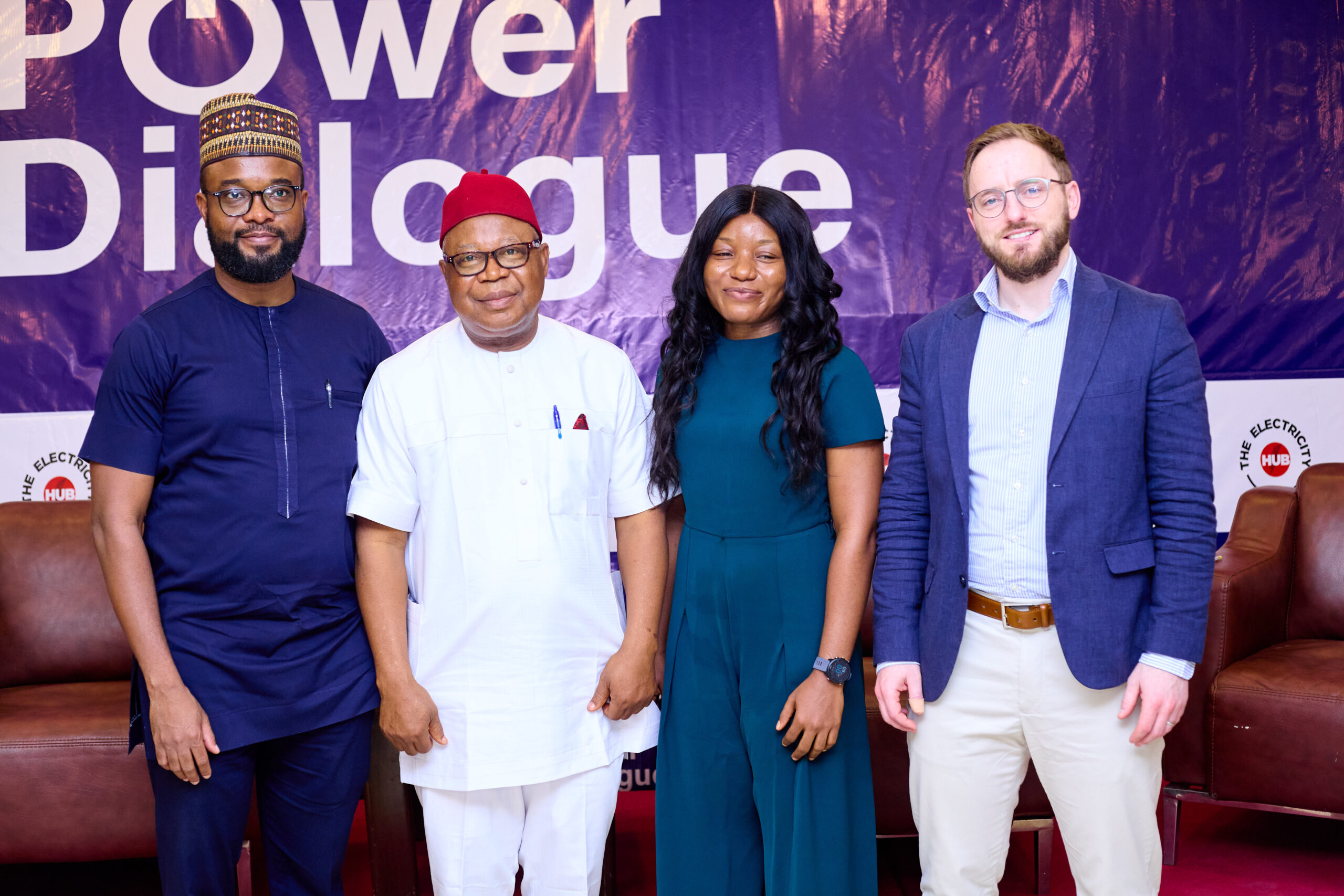 The discussions and solutions sought focused on understanding the possibilities of attaining universal energy access in Nigeria by adopting smarter technologies.
Mr. Parkinson highlighted how efforts with mini-grids in Kano have been yielding results, even as interest in franchising is growing and how the franchisers see this as a necessity.
He posited that his firm, Steamaco, was ready to work with franchisers as previous experiences have been positive.
He described as a win-win situation smart technology integration's effect on the current electricity supply system and its impact on the DisCos' customers and the economy.
"The customers could attain a better standard of living with the help of better electricity," he said and gave as an example the testimonies of success recorded in  Odida Ogidi town of Anambra State where smart meters have turned around the statistics of electricity flow positively.
The local community of about 1,500 people previously suffered irregular and poor quality of electricity supply, outrageous estimated billing, and dependency on small-scale generators, amongst others.
However, the DisCo and the community greatly benefitted from these developments as they improved living standards, encompassing impact on education, health, businesses, and security.
Electricity theft reduced significantly as detecting illegal connections using the ATC&C, full and partial bypass became a lot better.
Apart from the satisfaction of customers, the Disco there can now collect data efficiently, monitor theft and perform most of its tasks more efficiently, Parkinson pointed out.
In his presentation, Prof. Frank spoke on smart technology being a solution long needed; while noting that before privatization, several studies were carried out that showed enormous size that gave room to lack of accountability.
He said using smart technology-aided reliability which is one of the things the DisCos need to keep satisfying customers and making their earnings.
Prof. Frank stressed that the challenges were technical failures and the manner regulatory agencies classify their customers.
According to him, regulatory agencies need to understand and organize their customers according to their needs and be accountable to their customers.
On the privatization, Prof. Frank stated that the viable DisCos that could afford their electricity should be left to handle their electricity with proper regulations.
In contrast, the government should still regulate struggling States to avoid unnecessary loss and debts, he stated.
Mrs. Anene-Nzelu spoke about the impact of older technology adopted for energy access in Nigeria before the emergence of smart technologies, observing that the only losses were technical.
On the other hand, data collection, modeling, and calculating efficiency have become easier as improved accuracy is recorded in terms of communicating with the customers.
The discussion transitioned to challenges fostering ATC&C losses and bottlenecks hindering the integration of smart grid technology into the distribution network.
In the view of Mrs. Nzelu concerning policy regulation, the significant challenges are the need to strengthen policies for proper network disintegration.
Source: Authority