Nigeria and South Africa signed a Memorandum of Understanding (MoU) on air safety standards in a bid to enhance the aviation sector's efficiency and security in both nations.
Keyamo said the MoU emphasizes the shared commitment of both countries to ensuring the highest level of safety in their aviation industries.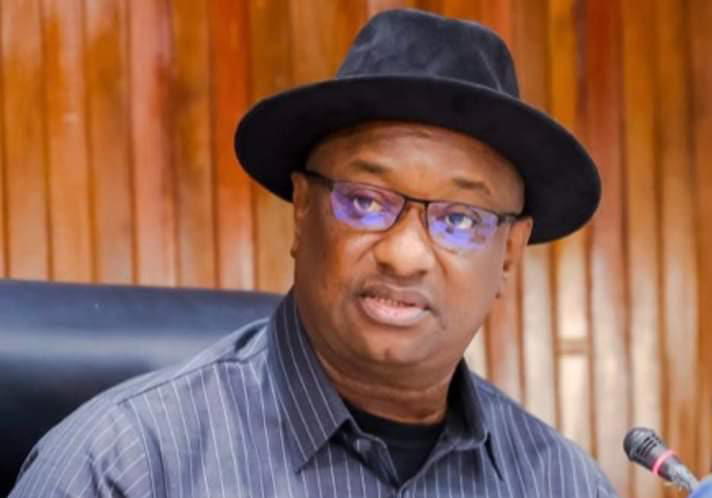 He said: "For the South African agreement, I also said that it is an immediate deliverable for me under the indicator of ensuring enforcement of the highest standards within our shores. South Africa is doing 92 per cent by ICAO, we are doing 70 per cent and so our agreement today is that, we are signing an agreement with a bigger brother in terms of safety standards in Africa and we are proud to do so because sharing intelligence with them, it means that somebody is lifting us up somewhere.
"It is going to be a symbiotic relationship, there are areas we are also going to assist them too in terms of safety standards, because we also have our strong points within Nigeria. and that is what we did today."
Air Peace signs deal on new aircrafts, MRO
Simultaneously, Airpeace's Chief Executive Officer, Allen Onyema, made public the procurement of 10 Embraer E175 aircrafts and cemented a maintenance agreement with the fleet company.
This implies that Embraer will provide support in establishing a maintenance center within the country, enabling the maintenance of the fleet to be conducted locally.
According to Onyema, the decision was based on the directive given to him by the Minister of Aviation and Aerospace Development Festus Keyamo, to drive the aviation sector forward while attracting investment through the maintenance policy.
"In line with fleet modernization policy, we just signed a further acquisition, further order of 10 E175, with a stern order of five and five acquisition rights.
"The minister called me two weeks ago and said moving forward, any Nigerian airline that wants to bring in brand-new planes must also think of maintenance capabilities for those planes in-house and within Nigeria.
"He made it compulsory that if you are going into the acquisition of more than 20 planes, you must show evidence that the original equipment manufacturer is going to support the setting up of a maintenance center here and for third parties here MOR. Now with the signature signed today, we have ordered 35 Embraer brand-new fleets.
"We have signed 30 before, of which five have been delivered already, the E2s. Part of the things we signed today is that Embraer is going to help set up the maintenance center in Nigeria and it will be set up with immediate effects. So, this decision will help our national reserves and help conserve the forex of airlines in Africa when this comes to fruition", he added.
Confirming the maintenance deal, Embraer management said the transaction is worth $ 300m while noting that delivery will begin in 2024.
Embraer said, "Ever since we started this relationship in 2017, it has been smooth and great, and today it's a momentous day. This transaction costs $ 300m, with the airline moving forward.
"The first two aircraft will be delivered next year. The airline needs to grow. As the business moves forward, we need to work together, and the maintenance will create jobs and drive investment. And we will move forward with Air Peace to drive this growth".
Source: Vanguard
Total Views: 82 ,