CES 2019  begins officially  on Tuesday morning, January 8 – even if the TechRadar team has been hard at work covering the show live for two days now. We've seen major keynotes from Intel, LG, Samsung, Sony and others filling us in on what we'll be seeing on the show floor, and drenching us in a steady stream of big, exciting announcements.
What can you expect to see at this year's show? We've got all the details, predictions and postulations for what you can expect to see at CES 2019.
It's been taking place since 1967 and is staged by the Consumer Technology Association (CTA), a trade organization that represents over 2,000 consumer tech companies in the U.S.
Though it gets a lot of attention from the world's media, this is not an event where the public can go see the latest tech. Unlike the IFA exhibition in Berlin each August, the CES is open only to the electronics trade, as well as journalists, bloggers and plenty of blaggers. (You know who you are…)
Since 1978 the CES has been staged in Las Vegas. Why? Hotel rooms, all 150,000 of them, and counting. The main venue is the Las Vegas Convention and World Trade Center (LVCC), which is a short (and very busy) monorail ride from The Strip, where most of the hotels are.
CES 2019 highlights
CES has barely begun but we've already seen some truly amazing technology on show at CES 2019. You can find individual break downs further down the page, but here are the biggest news stories and most interesting products we've seen so far.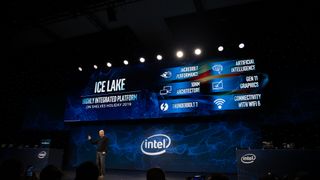 Intel finally announces its first 10nm processors
The wait is finally over, Intel has finally announced its first, real 10nm processors and has shown them working on stage. What's more Intel announced multiple series of 10nm chips on the way with Ice Lake, LakeField and Cascade Lake server
Samsung's 98-inch QLED 8K TV is mind-boggling
If you thought the best 4K TVs were massive, Samsung has upped the ante with an immense 98-inch Q900 QLED 8K TV. It's basically more screen than your eyes can handle.
Meet HTC's next-gen VR headset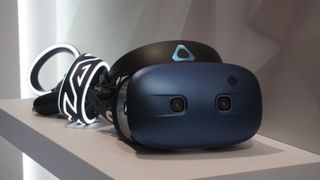 HTC is speeding along to its next headset and its shooting for the starts with its newly announced Cosmos headset. The headset maker claims it's next device will be lighter, easier to setup and require no external tracking software. We had our first look into the HTC Cosmos, but it'll be months before HTC will share more about its form factor and functions so this one won't be coming any time soon.