The new law imposed by China on Hong Kong and the subsequent withdrawal of the US preferential treatment for Hong Kong could affect the semiconductor supply chain as where it passes through Hong Kong, says TrendForce.
Hong Kong is a big warehousing location for semiconductor manufacturers and distributors. The US government's action is aimed at diminishing the risk that companies will use Hong Kong as a stopping off point to exporting chips to restricted areas like China, Russia and Venezuela.
Hong Kong's  substantial semiconductor spot market and  warehousing facilities will now come under increased US  pressure to ensure they are not used to get round Trade War restrictions.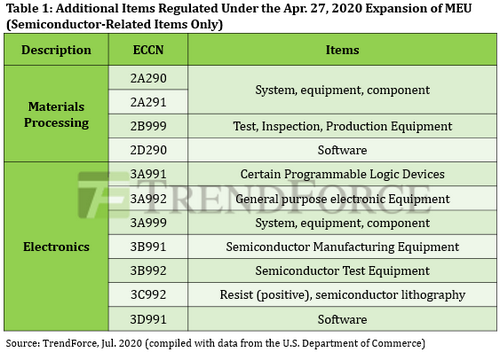 Source: electronicsweekly
Total Views: 15 ,